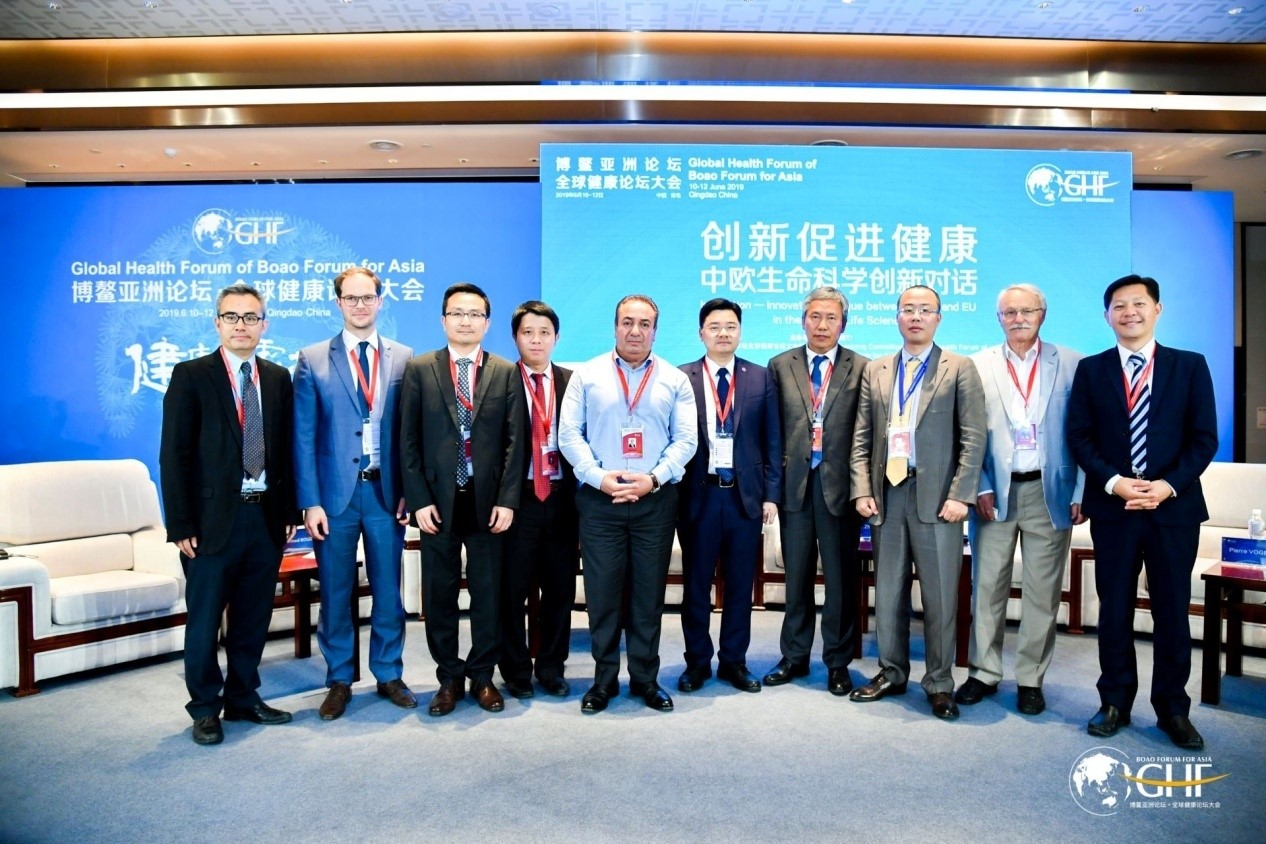 During June 10-12, 2019, the first Global Health Forum (GHF) of Boao Forum for Asia was held in the Qingdao of Shandong Province. Launched by Boao Forum for Asia in 2018, GHF is a comprehensive platform featuring the high-level dialogue and practical cooperation in the health field by the deep links with policy makers the industry, the investment bodies and the academia.
Dr. Margaret Chan Fung Fu-chun, Member of BFA Council of advisers, serves as the president of GHF. With the topics on "Universal Health Coverage","Innovation" and"Health in All Policies", the Conference serves as China's first top-level platform in the field of big health and health economy as well as the global business cooperation in the health care field.
As the forum's partner as well as the academic supporter, Angine initiated the overseas' Roadshow Program during GHF of Boao Forum for Asia. There were total 87 projects from 12 countries and regions in the health care and biotech field were presented during the GHF 2019.
As the China market access business solution provider, you can contact Angine and let's assist you to present your projects to right Chinese industry partner and investor.